Don't miss Apollo Tools' Mother's Day sale. Use coupon MOMTIME at checkout  on selected tool sets moms will love.  Coupon ends May 31st.  Order by May 5 for Mother's Day delivery. Apollo Tools website exclusive
A convenient, useful tool set that includes 201 pieces and comes in a soft-sided pink tool bag.  Everything you need from level to hack saw, and pl...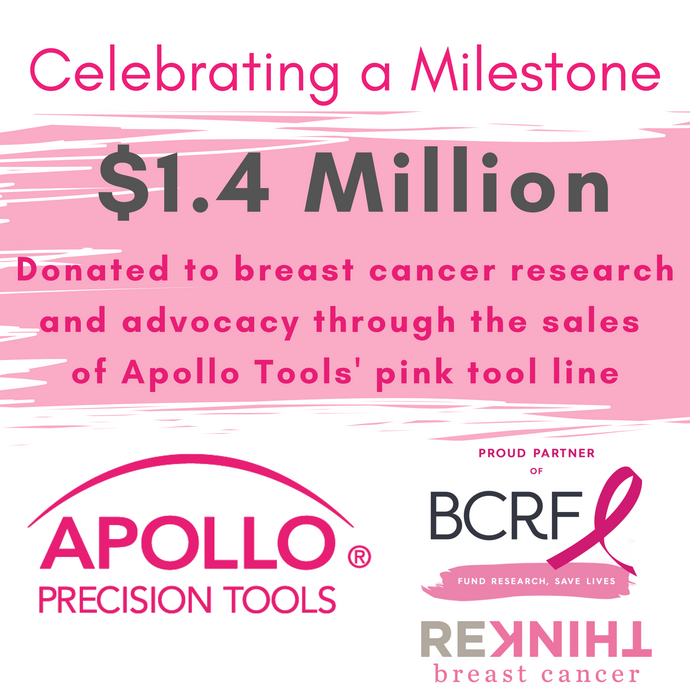 Today's breast cancer research means tomorrow's improvement in breast cancer prevention, diagnosis, treatment, and survivorship.  Medical research funding allows labs and research teams to operate, clinical trials to run, and advances and breakthroughs to continue to give hope and save lives. 
This is why Apollo Tools is renewing its commitment to donating a portion of all U.S. sales from its entire pink tool lines to benefit breast cancer research through our partnership with the Breast Cancer Research Foundation.