high quality household tool sets made with heart. Empowering you to build your life your way since 2001.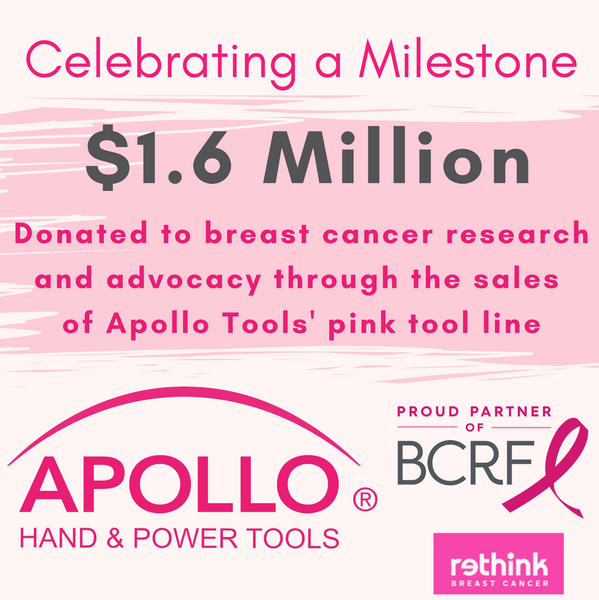 APOLLO TOOLS' BREAST CANCER COMMITMENT
Apollo Tools is a proud corporate partner to The Breast Cancer Research Foundation and Rethink Breast Cancer. A portion of the proceeds from the sale of each pink products benefits breast cancer research and advocacy. 


Read More